My grandma died early this morning; she was 93 and old age just took over. She didn't suffer much or didn't have much pain, so that is a blessing. I'm so glad that mum and I went down to see her one last time on Tuesday. We originally though that we'd come down today, but it would have been too late. I'm glad that we got to see her one last time and told her we loved her.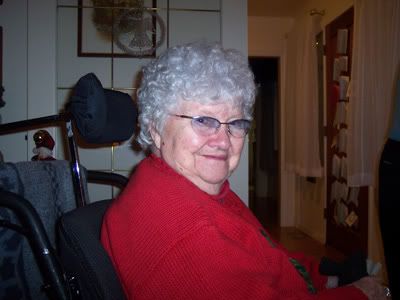 Janet Bonsall Hopkins
April 11th, 1917 - February 24th, 2011.

Thank you for being my grandma, I will miss you.