Profile

Bunny Love
I am poor and my cat is huge
Free Account
Created on 2009-05-17 05:03:15 (#345915), last updated 2011-12-25 (299 weeks ago)
85,022 comments received, 1 comment posted
4,686 Journal Entries, 1,085 Tags, 0 Memories, 1 Icon

About
| | |
| --- | --- |
| Name: | bunnylove |
| Birthdate: | Jun 15 |
| Location: | Canada |
| | |

Mini Bio

about.
Bonnie, also know as Bunny, Stitch, Leggyslove and many other names. Female, 26 years old, living in one of the largest cities in Western Canada. She works as a barista for one of the largest coffee companies in the world. She is trying to beef up her portfolio so she can get into the
IDEA program
at Capilano University. She loves to read, write and make graphics and icons on her computer. Photoshop CS3 is here addiction of choice. She loves to dream and hopes one day to travel the world. Her goal in life is to become an artist, while some of the details are and final destinations are still unclear, she needs to express herself in as many mediums as possible, no matter how often they may change.
graphics.
All icons and graphics are copyright 2004-2011 to Leggyslove (Bonnie), unless otherwise noted, and are not to be used without express permission. Please DO NOT take/use any of the icons in my userinfo/user icons. Thank you.
Original Layout Coding by:
palebird
SPN mood theme by:
talulababy
.
faves.
Actors: Jensen Ackles, Bradley James, Robert Downey Jr + tons more
Actresses: Katie McGrath, Rachel McAdams, Pauley Perrette + tons more
Movies: Lord of the Rings Trilogy, Pirates of the Caribbean, Ever After, Sherlock Holmes
TV Shows: Supernatural, Heroes, NCIS, Battlestar Galactica
Book: Lord of the Rings by J.R.R. Tolkien
Bands: Our Lady Peace
Drink: Chocolate milk, Green Tea Frappuccino's, Black Tea Lemonades
Clothes: my pj's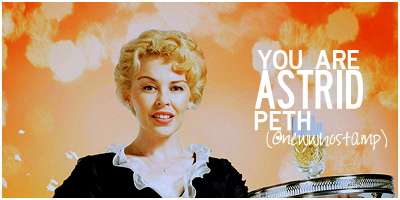 Bonnie Detwiller
|
Create your badge